Posted by Capt. Tom Migdalski on 2nd Aug 2021
Unlike Atlantic mackerel, which frequent cooler waters from Block Island to Maine, chub mackerel tolerate warmer water and migrate north into southern New England as the summer heat raises water temperatures. This recent phenomenon may be linked to climate change, or it may be just a cyclical population fluctuation and shift.
Offshore anglers often report schools of chubs in the canyons, but recently these speedsters have invaded inshore waters. The past two summers saw numerous, large schools of chubs delighting both beach and small-boat anglers eager for hot action and fresh fish during the August doldrums. As of late July this year, chubs have already surfaced in numerous blitzing schools off southeast Connecticut and Rhode Island. Now is the time to get in on the bite.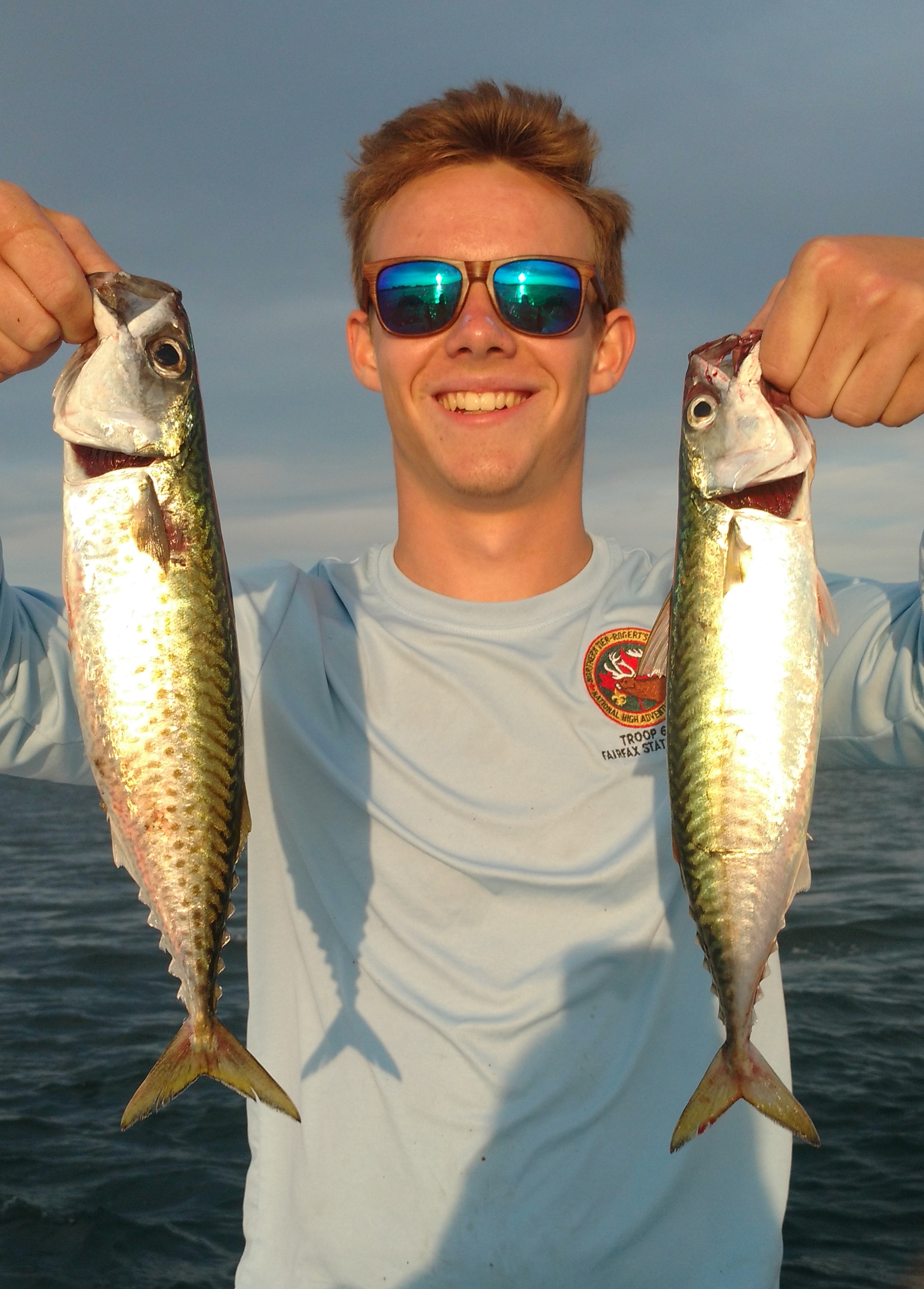 What are They?
Chub mackerel (Scomber colias), also known as hardhead and bullseye mackerel, are not to be mixed up with our common spring-run Atlantic mackerel (Scomber scombrus) or the bullet mackerel (Auxis rochei). The chub so closely resembles the common mackerel that they're easily confused in hand.
From a distance, many southern New England anglers, unfamiliar with the identifying trademarks of chub mackerel (or Atlantic mackerel, for that matter) blitzes, immediately assume they're witnessing harbor bluefish, false albacore, or bonito.
Chub mackerel are "chubbier" or more rotund than Atlantic macks, and they also sport a larger eye. Common Atlantic mackerel are silvery-sided below their midline, whereas chub mackerel are mottled with small, dusky blotches or spots below their midline. The chub is a smaller fish than its common relative, growing to a length of about 14 inches.
The flesh of the chub mackerel is rich and oily like other mackerels and tunas, and fresh it's a choice table fish in the skillet, on the grill or smoked; however, it does not freeze well and becomes softer and significantly stronger after only a couple days in the refrigerator. Bleed and ice them immediately from the water, especially in the summer heat. The chub's biomass is not commercially overharvested as is the Atlantic mackerel's, which has been overfished for a decade, even though the chub is harvested and sold canned worldwide.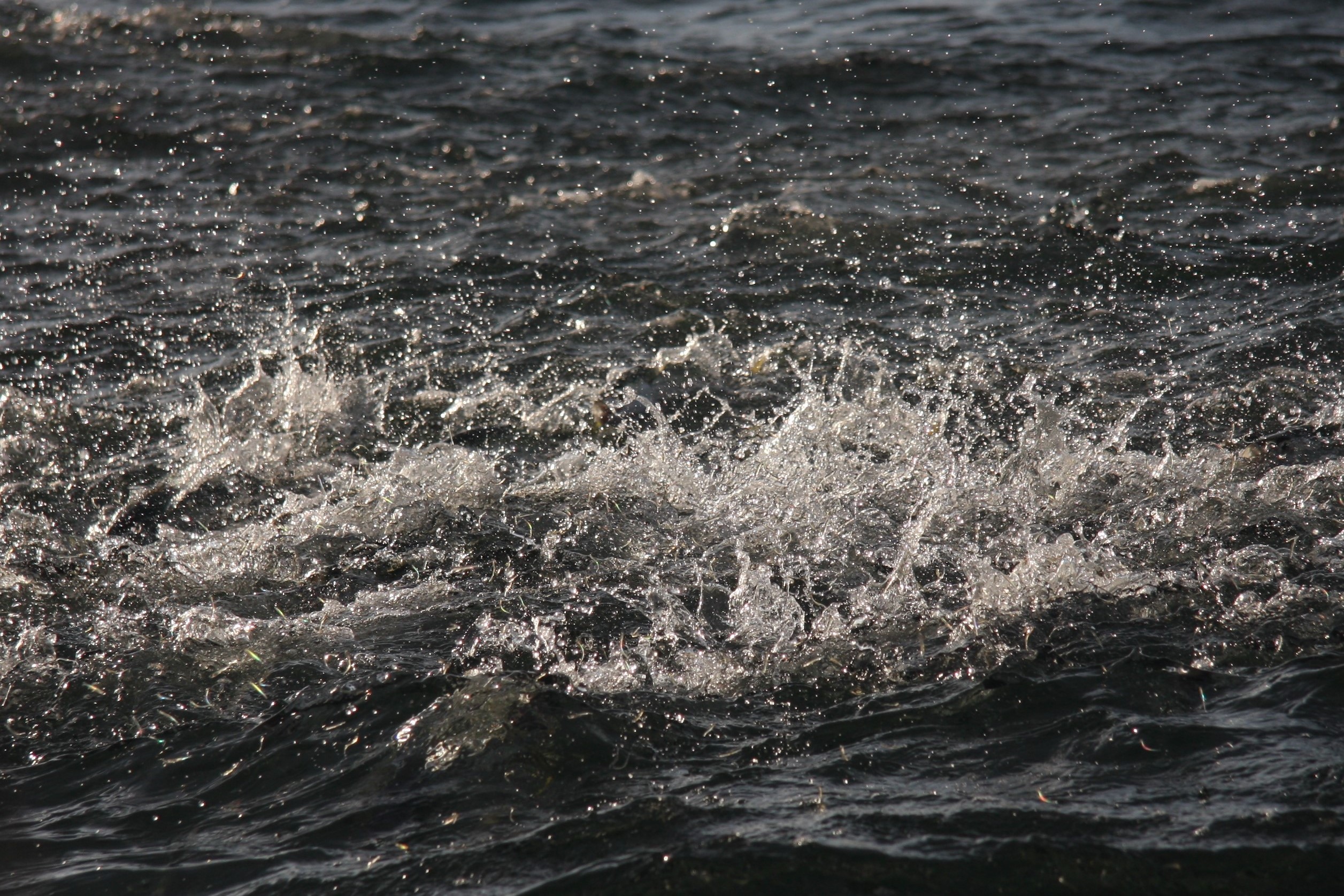 Where to Find Them
Unless you have recent, reputable reports of chub mackerel staging in a specific area like Niantic Bay, it's difficult to plan a trip just targeting them. The smart angler accounts for chub mackerel not by endlessly patrolling the 30- to 60-foot contour off the beaches starting in late July; rather, he keeps a couple of spare light-spinning rods rigged and ready in rod holders. When the fish bust on top, he needs to determine what he's looking at in terms of species—distinguishing chubs from, say, feeding schoolie bass or adult bunker being marauded by bluefish—and be ready to fire a cast.
Chub mackerel seem to prefer the same coastal areas as do false albacore and bonito. So, when you head to and from your favorite fishing grounds for bass, fluke, porgies, or bluefish, keep an eye out for surface action outside of harbors, river mouths and within sight of stretches of beaches or bays along southern Massachusetts, Rhode Island and eastern Connecticut.
How to Catch Them
Once you locate schools of chub mackerel they usually stay in an area for days or weeks at a time while they prey on our abundant schools of tiny baitfish. Start by looking at a distance for working birds, and then identify the surface action as you close in on the activity.
Sooner or later, you face the choice: Will you fish an area by drifting a contour edge or current line perhaps, and wait for the fish to erupt within reach of your best cast? Or will you give chase—run-and-gun style—attempting to reach a school without putting them down from engine noise or careless maneuvering—or before it's too late? The good news is you can catch fish both ways.
If mackerel have started appearing in your area you can have a game plan. Besides being rigged and ready, ground bait, such as bunker, thrown overboard is a good chum to draw and hold the fish within casting range.
You can use a single 3/4-ounce lure resembling a baitfish such as Game On! EXO Jig with about 12 to 18 inches of 20- to 30-pound leader (helpful if harbor bluefish are mixed in). Another option is a sabiki-style mackerel rig, such as the Eagle Claw Mackerel Rig, which sports three 1/0 silvery tube jigs. To the end of the sabiki rig you can affix a 1-ounce EXO Jig. Chubs also eagerly take a bright fly like a medium Clouser Minnow or Deceiver, and therefore make great summer sport for fly casters. Or you can use a fly as your teaser rigged on a dropper above your EXO Jig if they're on tiny baitfish.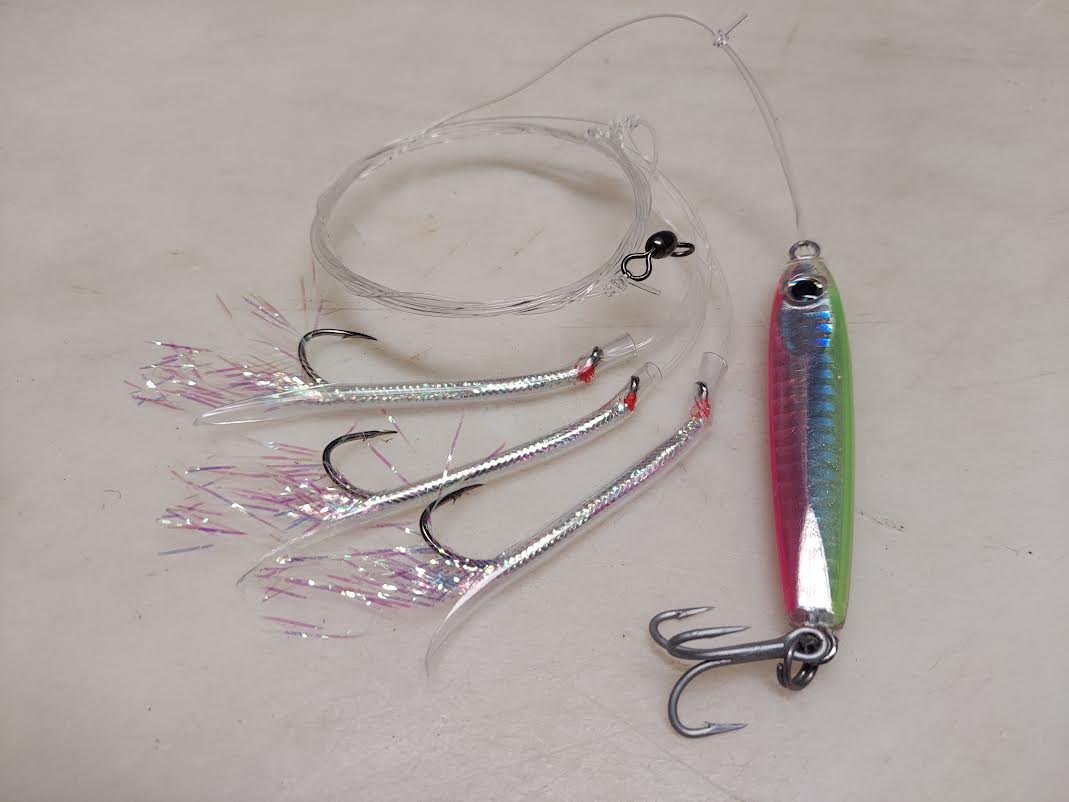 "When chubs are working tiny baitfish and being fussy," says Capt. Ned Kittredge from Westport MA, a pro with over 40 years of saltwater fishing experience, "use small sabiki rigs designed for shad like the Owner Squid Skirt Sabiki
https://www.tackledirect.com/owner-5525-075-squid-skirt-sabiki-rigs.html.
"Cut each 4-hook rig in half, thereby creating two, 2-hook sabiki rigs. Flip each rig around so they're facing the opposite direction as normally fished. This provides a little extra leader to attach the casting lure, and the hooks stand out more perpendicularly, too.
"Next, using a double-uni knot, attach the longer end to another piece of leader material like 30-pound mono. Pre-tie several rigs, attaching each to a 1-ounce EXO Jig, and individually package each rig in a zip-lock sandwich bag to prevent tangles."
Captain Chris Elser (ct-fishing.com), who has nearly 40 years of experience fishing Long Island Sound, recommends a 7-foot, medium-fast spinning rod rated for 10- to 20-pound line and up to 1-ounce EXO Jigs, matched with a 3000 reel with high-quality drag loaded with approximately 12- to 17-pound braid or mono. He ties an Albright knot to connect a main braided line to the leader, and uses an improved clinch knot to attach his EXO jig.